Austrian Green Planet Building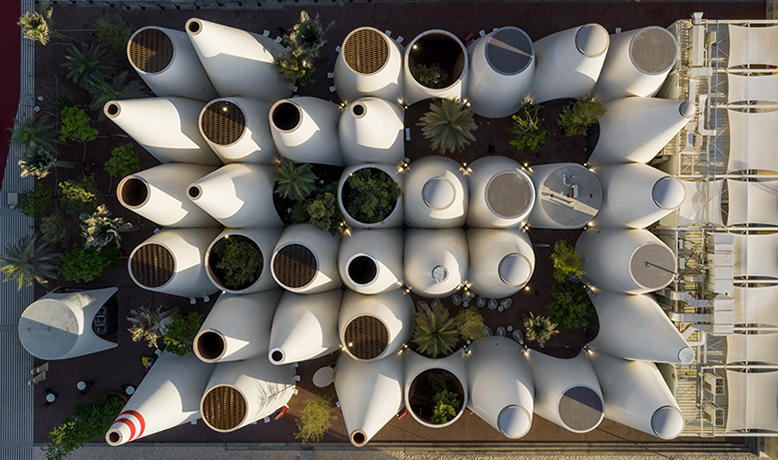 Welcome at Austrian Green Planet Building®
Worldwide Sustainable Building "Made in Austria" – that is AUSTRIAN GREEN PLANET BUILDING® (AGPB).
Submit NOW for an AGPB AWARD!
After two years of pandemic, the international construction industry is picking up steam again. Austrian companies, architecture and planning offices are at the forefront when it comes to particularly energy-efficient construction for climate protection. Together with ADVANTAGE AUSTRIA, the BMK is honoring the achievements with AGPB AWARDS. Project developers, architects and consultants can submit their projects to the AGPB office! The best thing to do now is by direct contact.
That was the Austrian Green Planet Building® Award 2022
It was a great pleasure for us to celebrate sustainable building "Made in Austria". 14 buildings in nine countries and well over 20 Austrian companies were honored with the Austrian Green Planet Building® Award 2022 on November 30. More information and photos of the event can be found here.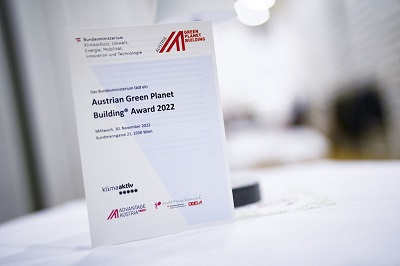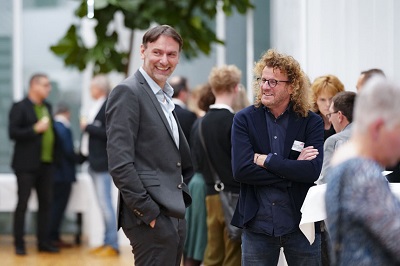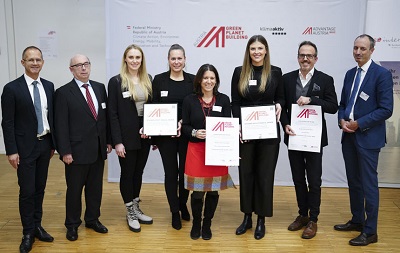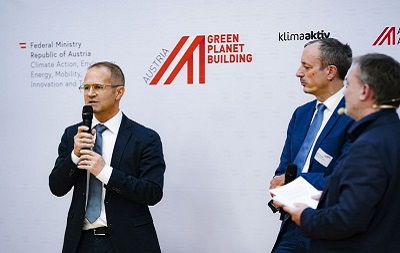 © Eva Manhart für AGPB
The AUSTRIAN GREEN PLANET BUILDING team at the GreenTech Days 2022, an event organized by ADVANTAGE AUSTRIA: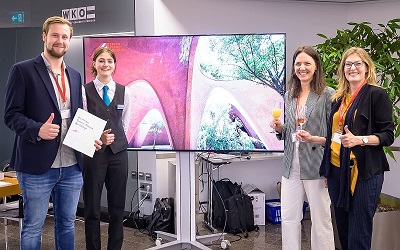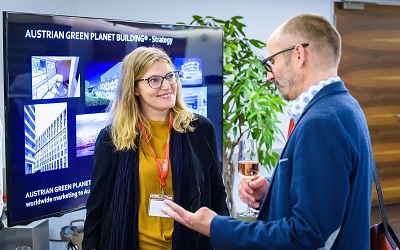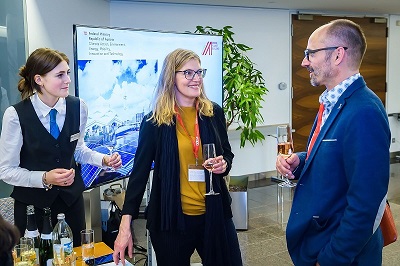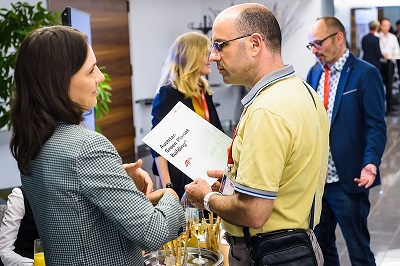 © Marko Kovic / WKÖ Aussenwirtschaft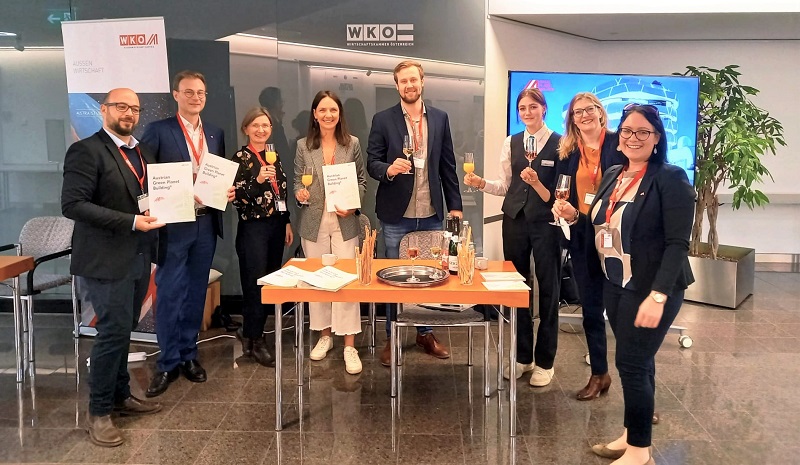 © Beatriz Schönstein-Wippel
The first AGPB AWARD '22 goes to querkraft architects, EXPO20 Pavilion Dubai!
Outstanding architecture, a clever building concept and lowest energy consumption in operation tell their own tale, the project description can be found here: EXPO 2020 Pavilion.
All projects honored at the Future of Buildings 2019 can be found here!
Austrian Green Planet Building (AGPB) stands for high-quality standards for sustainable construction: Energy efficiency and renewable energy supply are the key factors for a CO2-neutral building sector and are therefore the focus of Austrian Green Planet Building.
In Austria, more than 1.200 buildings have already been constructed under consideration of the quality criterias of klimaaktiv, the Austrian initiative for climate protection. Austrian Green Planet Building spreads this know-how worldwide under the joint umbrella brand of the Austrian Federal Ministry of Climate Action, Environment, Energy, Mobility, Innovation and Technology (BMK) and ADVANTAGE AUSTRIA of the Austrian Federal Economic Chamber.
The AUSTRIAN GREEN PLANET BUILDING AWARD supports Austrian architects, building consultants, construction companies and technology enterprises by promoting their outstanding buildings for climate protection abroad.